About Syncopated Systems
Syncopated Systems is one of Silicon Valley's oldest and most experienced independent contractors for research and development of computer science, electronic computing device technology, and their products.
Since the 1980s, Syncopated Systems has provided technical and managerial consulting services and created many innovative and practical inter-operable systems of data, computer software, and electronic circuits that automate, inform, and entertain.
Notable areas of experience include:
Business Automation

– high-performance computing (HPC), databases, and desktop (

Linux

,

Mac OS

,

UNIX

, and

Windows

)

Industrial Automation

– embedded computing, instrumentation, and control systems, including artificial intelligence (AI), medical devices, and fixed and autonomous mobile robots

Communication

– via networks and new media including video games, optical discs, MP3,

Internet

, radio, satellite, wired and cellular telephone/data/VoIP,

World-Wide Web

(WWW)

Consumer Products

– budget and design for manufacturing (DFM) to millions of units

Transportation

– automotive, aviation, rail, and space vehicles
Location
Based in the heart of Silicon Valley, Syncopated Systems serves primarily the major technology hubs of the western United States, including clients located in and near San Francisco, Los Angeles, San Diego, Portland, Seattle, Phoenix, and Austin.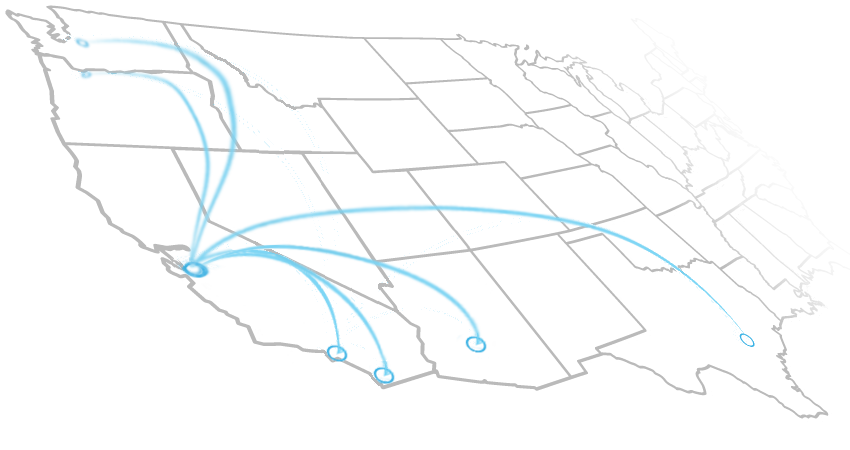 History
Syncopated Systems was founded by John Carlsen and previously operated as Carlsen Electronic Research.
Following his work for video game pioneers Atari, Activision, and Atari co-founder Nolan Bushnell, Mr. Carlsen supervised the first publication of Microsoft Windows on CD-ROM, co-founded video game developer Iguana Entertainment, redefined MP3 players, and led hardware development of a Sony PlayStation.
Mr. Carlsen's broad education includes degrees in computer science, accounting, business administration, management, and technical communication, and he has taught college courses in computer game development.
Mr. Carlsen is recognized as a Senior Member of the Institute of Electrical and Electronics Engineers (IEEE).
Disclaimers
Syncopated Systems is not affiliated with Syncopated Engineering or Syncopated Products (in Maryland and operating since around 2012) nor Carlsen Electronics (run by Ray Carlsen, who is not related to John Carlsen).
Products and Services
Syncopated Systems offers specialty products and outsourced technical subject matter expert (SME) services primarily in the areas of research and development (R&D), management, and consulting.
Specialty products include the BIT-C-128 Video DAC (pictured at right), the world's leading digital-to-analog converter for legacy CGA video.
Research services include client-sponsored and independent secondary research and primary research (literature and experimental, respectively), with particular emphasis in reverse-engineering to devise efficient interfaces.
Product development (PD) and development consulting services include:
System-level development – including architectural design
Electronic hardware development – including circuit and printed circuit board (PCB) design, supply chain management, design for manufacturing (DFM)
Software development – including application-level and cross-platform/embedded software/firmware
Communication – including development of marketing, technical, and user documents and Web sites
Management and management consulting services include:
Program management – managing several related projects
Project management – product development projects, from requirements gathering and assuring regulatory compliance through new product introduction (NPI)
Product management – managing product lifecycles end-to-end
Supply chain management – procurement/purchasing and manufacturing management
Information technology (IT) management and information technology consulting
Additional consulting services include litigation support, including providing expert witness reports, depositions, testimony, and support.
Why Outsource?
Outsourcing allows you to stay focused on what you do best, and allows us to focus on what we do best, allowing us both to enjoy reduced costs through economies of scale.
The Expertise You Need
In addition to its founder, Syncopated Systems includes many skilled professionals and a network of specialists in wide range of complementary fields including copy editing and patent protection.
Fair Price Guarantee
With Syncopated Systems commited to modest and fully-transparent cost-plus pricing, you will never overpay for an underpaid (and often under-qualified) subcontractor.
Syncopated Systems also pays finders fees, referral bonuses, and sales commissions using the same fair rate; if interested, please contact Syncopated Systems for details.
Quantity Discounts
Need more time? Syncopated Systems provides an equitable pricing structure for time and materials contracts by automatically applying lower rates and credits for prior payments when exceeding 10, 50, 100, 500, and 1000 hours.
For projects with well-defined objectives (generally after a reasonable research phase), Syncopated Systems can also provide proposals with not-to-exceed or fixed-price terms.
What Can Syncopated Systems Do for You?
Think you might benefit from talking with an expert?
Don't delay, contact Syncopated Systems today!